Varian Clinac IX with Rapid Arc
This powerful workhorse treats thousands of patients around the world every day. Designed to deliver a wide range of imaging and patient treatment options, the Clinac system offers advanced features to facilitate state-of-the-art treatments including IMRT, IGRT, RapidArc and stereotactic body radiotherapy.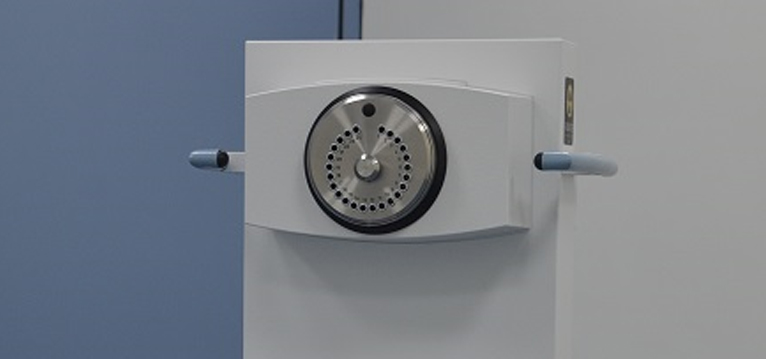 Rapid Arc delivers the precise dose distribution and conformity of IMRT and IGRT in a fraction of the time, often two minutes or less. By simultaneously shortening treatment times and improving treatment accuracy.
These latest radiation therapy treatment techniques offers advantages of
Delivering higher dose to the target- tumor thereby increasing cancer control rates
Decreasing side effects and long term complications by reducing dose to the nearby normal organs such as spinal cord, heart, lungs etc..
HDR Brachytherapy
24 channel or 3 channel system
Unique design ultra-flexible solid core source cable, Iridium-192 source
High dose rate (HDR) and so shorter treatment time
OPD treatment, no need to stay in bed for long time
Intra-cavitary brachytherapy for cancers of uterus and cervix
Painless and comfortable procedure
Interstitial implants for soft tissue sarcomas, tongue cancers